How to Rate a Podcast on iTunes
At the end of every episode of How She Did It is an ask to rate the show online. I'll explain why in a short explainer.
One of the best ways to get new listeners is by increasing the discoverability of the podcasts in the podcast directory. Specifically in iTunes. On the homepage of the iTunes Podcast Store, popular podcasts and top episodes are displayed: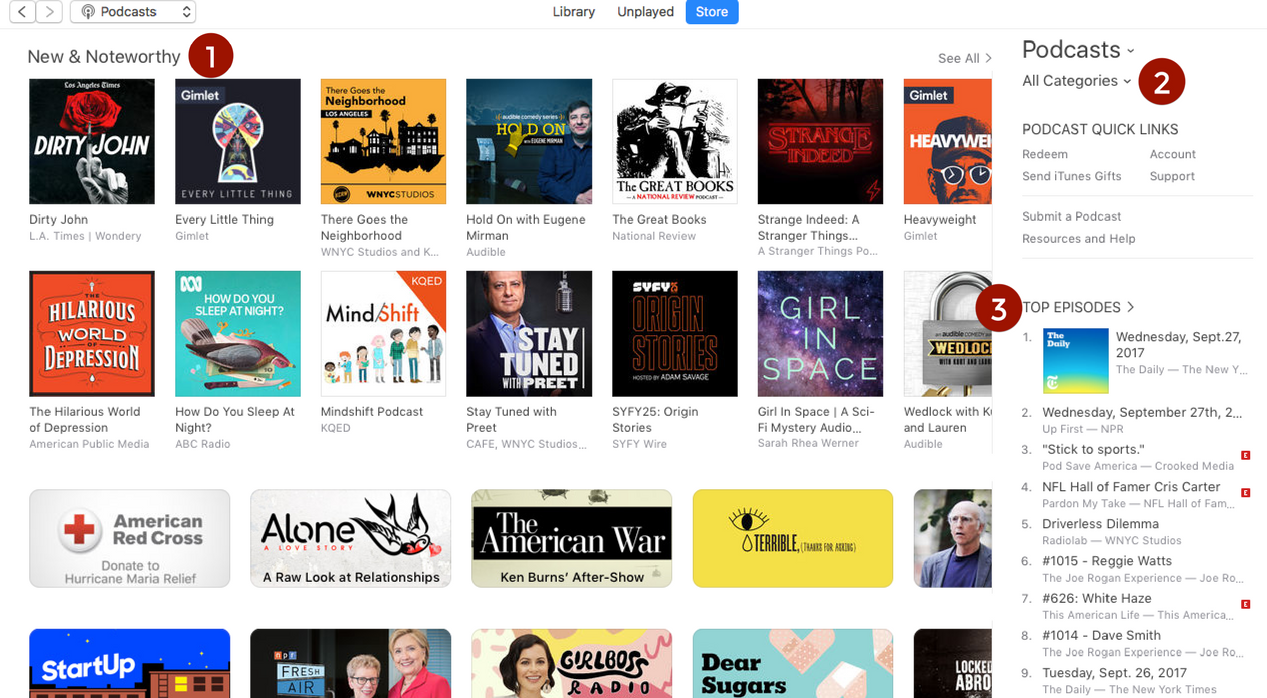 When you do a search Google, do you look at the results past the first 1-2 pages? Me either. So naturally, since my goal is to increase how many people listen to each episode, I want the podcast to be featured in one or all three of these categories: (1) New & Noteworthy; (2) Top Episodes; (3) top episodes in our category/topic (for this podcast, we're in the Business>Careers categories).
Subscribing, rating, and listening to How She Did It episodes increases the discoverability of the podcast by potential listeners and subscribers. And therefore the likelihood it will be featured in one of the three featured lists.
So I would really appreciate it if you would rate this podcast in iTunes. Links below provide step-by-step instructions to rate the podcast iTunes and other podcasting platforms that allow for reviews.